EDITIONS _ BLACK HOLE EDITIONS
Fanzine – 2018
Printing on paper
10,5 x 16 cm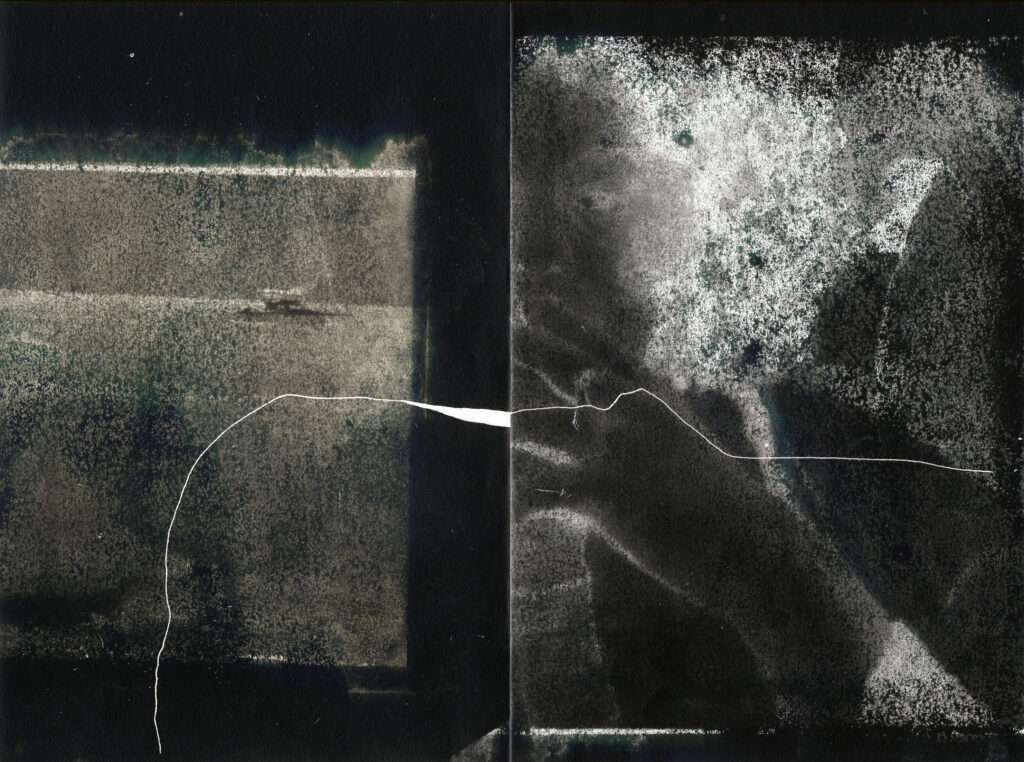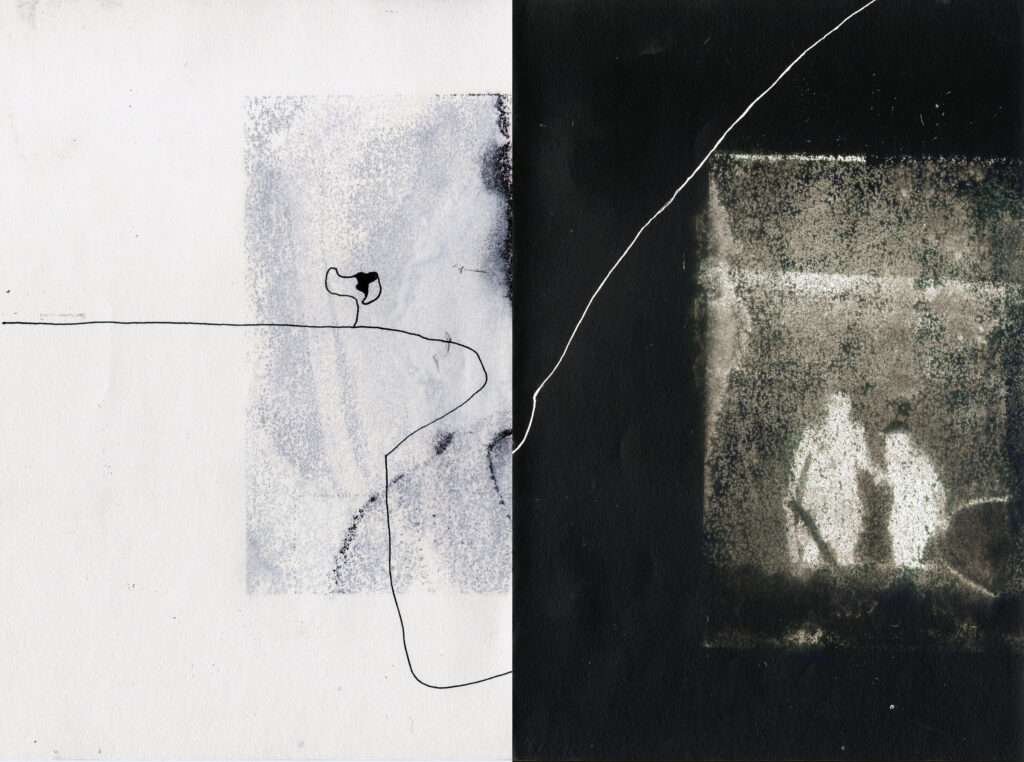 Theses images are extracted from a set of seven fanzines. Made from a process of engraving on milk bricks, they associate drawings and texts.
    The titles are articulated like common injunctions, taken up with humor to speak about the flows of words which sometimes, by dint of being heard and reused out of their first context loose their original meaning. The pages work as rudimentary associations of ideas between text and images. 
Series of seven fanzines – 2017 
Circulate 
Turn back 
Don't run 
Hands up 
Let it trough 
Prohibited establishment 
Smile 
Engraving on Tetra Pak 
10 x 16 cm each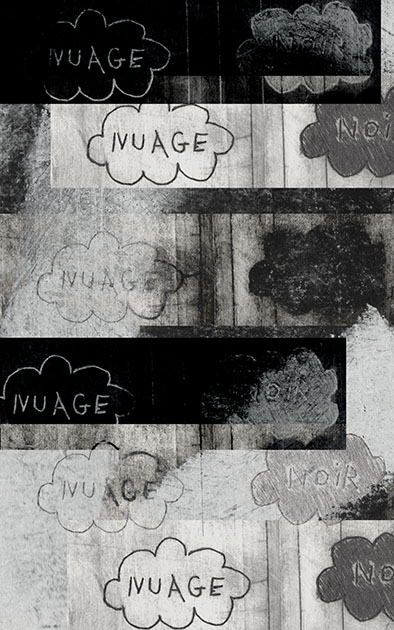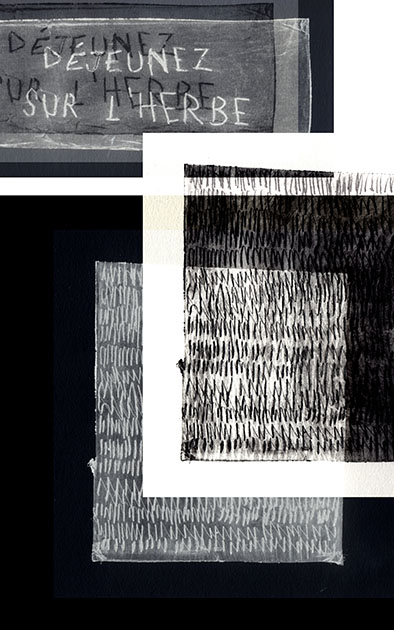 Postcards – 2018
Printing on paper
10 x 15 cm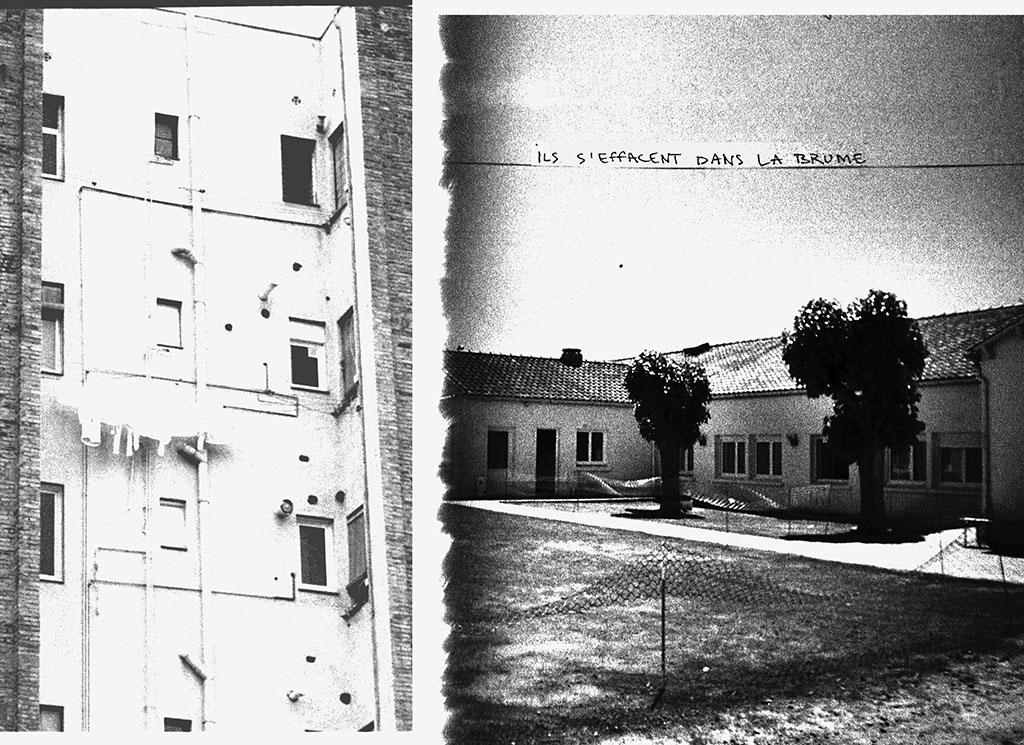 Silver print – 2016
Printing on paper
10 x 15 cm
    The focus of this fanzine is the notion of "black hole" in a expanded sense. This edition combines the analysis and research of Stephen Hawking in his book A Brief History of Time: From the Big Bang to Black Holes with a set of photographs, drawings and diagrams, as an inventory evoking the black hole outside its scientific definition. 
    You could see a black hole in a sink drain, in a keyhole, a memory gap or in a light bulb that bursts. 
    This project gave birth to the BLACK HOLE editions. It was created in a space densified by images, drawings and snippets of written or photocopied texts that I pinned on the walls. A large collection of heterogeneous elements on the theme of "black holes" was quickly formed and led me to the realization of this first edition. 
Fanzine – 2017
Printing on paper
13 x 18 cm