THE THRESHOLD _ OUR CURVED CORNERS
    This sculpture tends to create a tension with the space it is located in. Present at the entrance to the exhibition room, it represents the threshold of a housing. As someone is entering the space, these forms are meant to create a presence, like a sluice accompanying the viewer into the warmth of an inhabited surface.
    This warmth is also activated by the beeswax bulb which it is functioning as a source of energy and reveals the varnished surface of the ceramic on the gas cylinder. 
    Made of ceramic slurry and from a plaster mould, the form has kept the print and the stories of the matrix object. As a symbol of heat-producing energy, it represents the focal point of the threshold. It tells the story of a smuggler, of a body that constantly oscillates between the inside and the outside.
Sculpture – 2021 
Painted and varnished ceramic gas 
cylinder, beeswax bulb and electric wires 
320 x 46 x 44 cm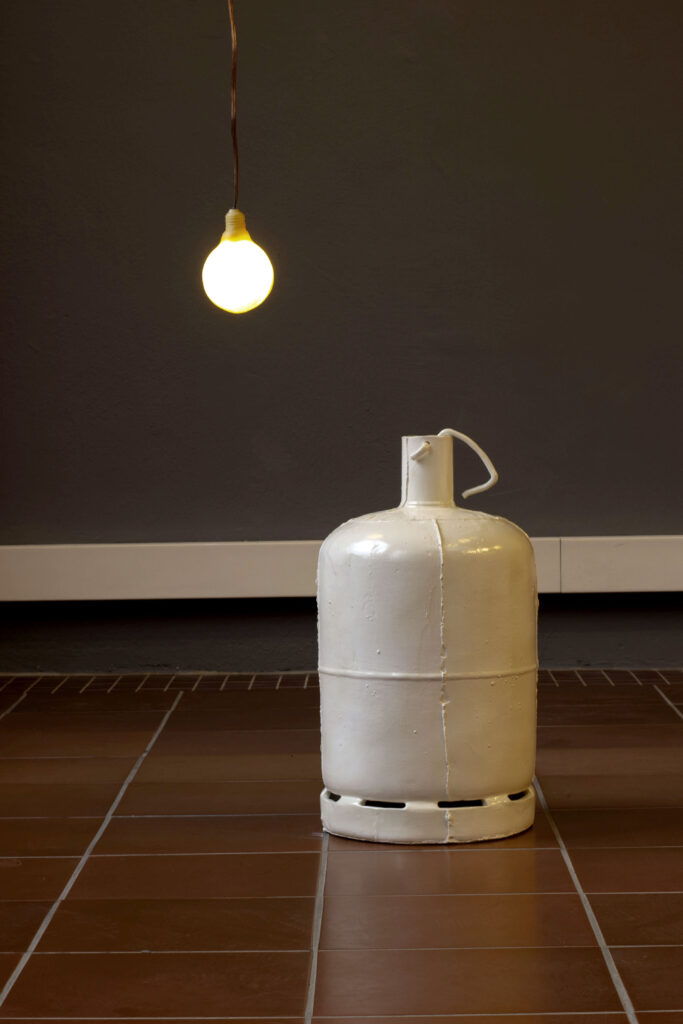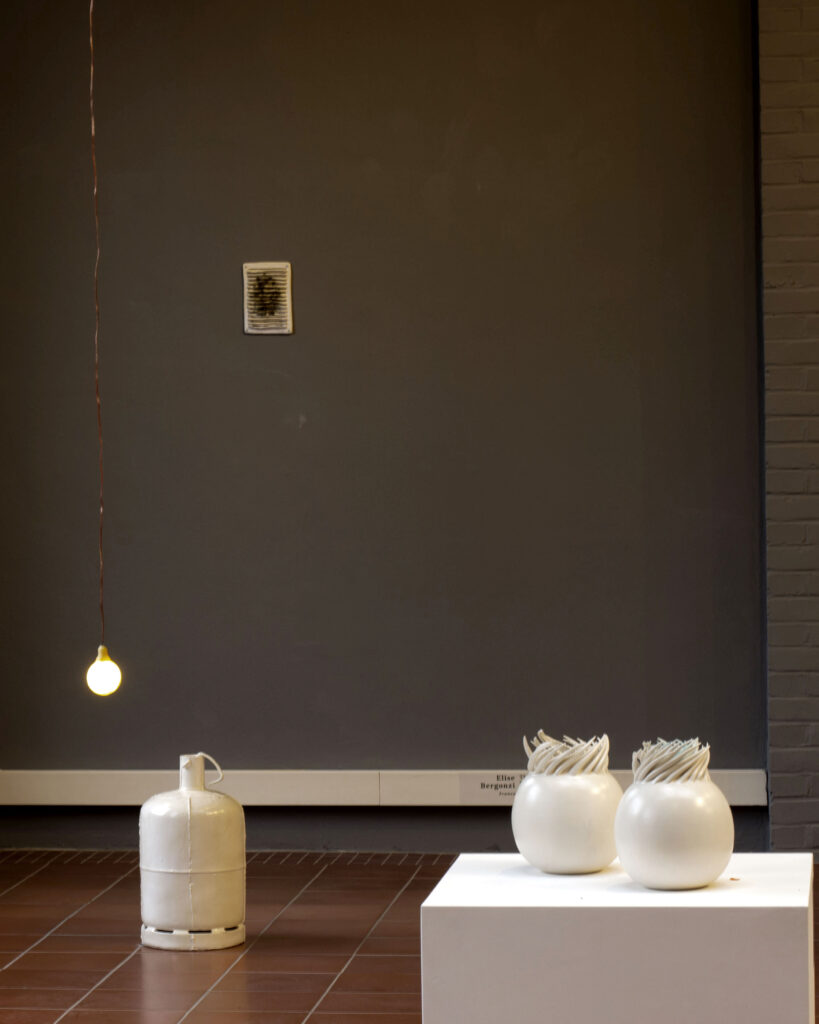 Archive of the group exhibition "Majolika Icons 2021" at the Staatliche Majolika Manufaktur from October 16, 2021 to January 16, 2022 in Karlsruhe, Germany