The BEAM collective was hosted for six days at "Chez Marietta". Eleven voices chose to collectively invest the space around common issues revealed by the space, before opening it to the public for an evening of restitution with an opening and concerts on March 14, 2020. 
Members of the collective : Elise Bergonzi, Antoine Caclin, Romain Carré, Diane Cescutti, Marie Duperron, Maëva Guillery, Benjamin Julienne, Clara Kientzy, Margaux Moëllic, Axel Plantier and Naomi Vallance. 
Photographic archive and opening text for the collective residency "IT MEANS HAUS, OPUS 1_" organised by the BEAM collective at "Chez Marietta" on March 09-14, 2020 in Nantes, France 
"Intimacy, Memory, Presence, Hybridity are the key words of this residency. 
    In our minds, Marietta appears as a place seized by an ambivalence between public and private space. Both bar and house, the spaces overlap and hybridize themselves. The public and the private come together, things and bodies are embodied and diffused by each other. We would like to exploit this contradiction by carrying out a project that resonates with the issues of the space, which is both intimate and directed towards the outside, like a pathway, which would make the nuances and articulations of the place visible and porous. 
    The idea of infiltrating the place before its destruction drives us. We are invited into someone's home, into an intimacy that welcomes our own. So we do not wish to work on, but with the not yet forgotten remains of this living place. We want to work with its fullness and emptiness, with the hollows of its memory."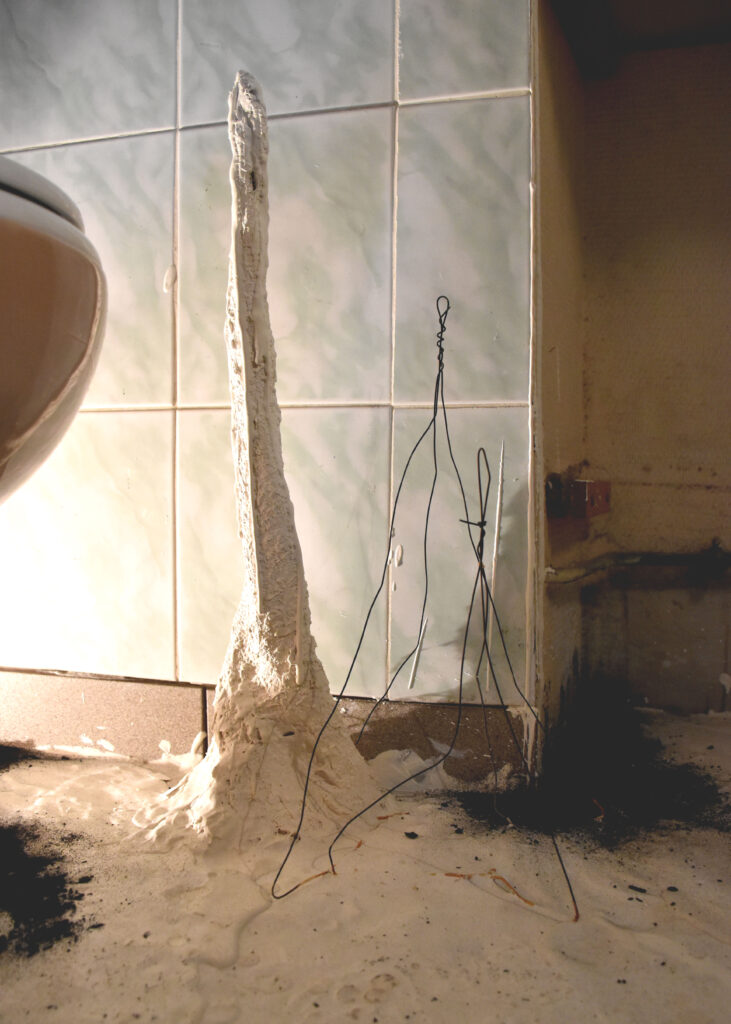 Video – 2020
CRT video capture
Duration: 7'00"
Video broadcasted during the collective residency "IT MEANS HAUS, OPUS 1_", 2020.
Video – 2020
Video extracts recorded during the residency period and on the evening of the opening
Duration: 4'50"