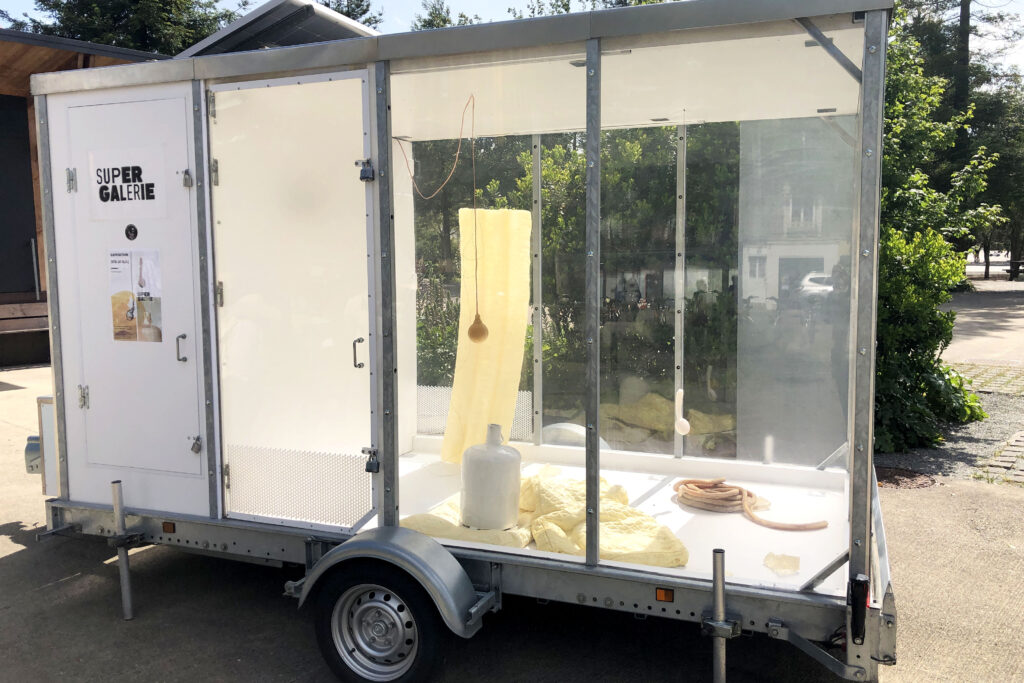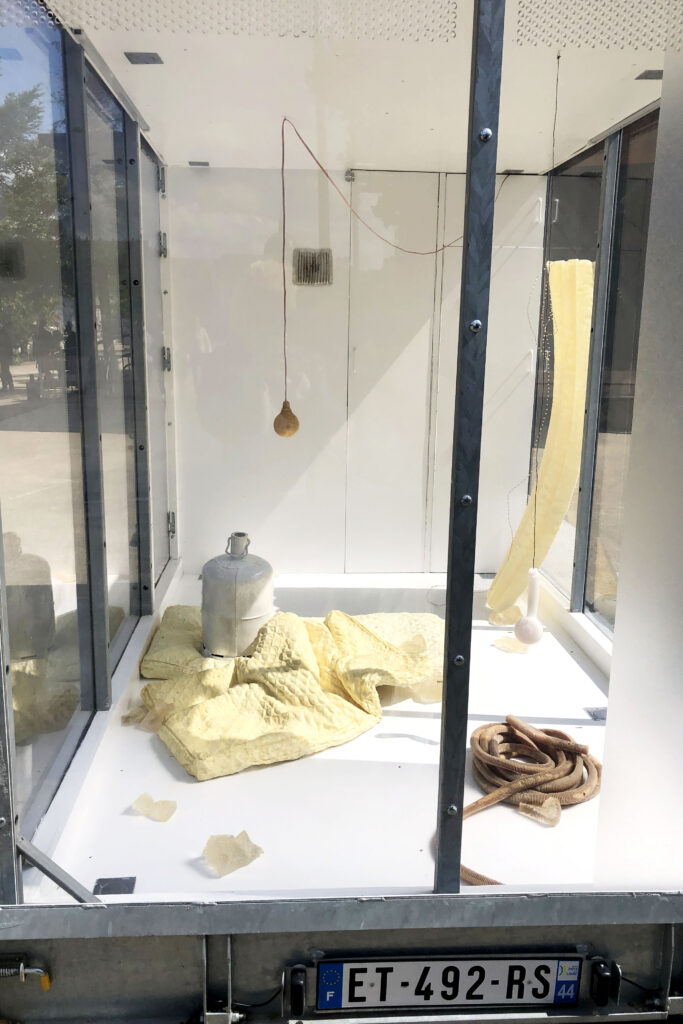 "Conceived as a "fragment" of domestic space, this installation questions the relationship we have with the forms of the dwelling. The artist proposes that we observe a sort of "matrix" of the house that would have been emptied of its contents. Only the elements found in each housing unit would have remained (light bulbs, pipes, gas bottles, etc.). These industrial objects are part of our lives. Yet discrete, they store the stories of the places we live in. When we move out, what remains of our passage? 
    Called objects of use, or "genuine organs of the secret psychological life"1 as Gaston Bachelard said, they create for us and through us the symbols of the habitat. Indeed, Karim Basbous reminds us that "use is the very reason of space, what makes it an inhabited thing"2. 
    Elise handcrafts her objects. She makes casts using the sculptural materials (ceramics, resin…). They are no longer just objects of use but aesthetic objects, which we take the time to look at. 
    On the threshold of the inside and the outside, between private and collective, Elise exposes the dwelling as a space of intimacy perceived between two windowsills."
1.Bachelard, Gaston. La poétique de l'espace. Paris : Les Presses universitaires de France, 1957 (1st edition critique « Quadrige » : May 2020), 404 p. Collection : Bibliothèque de philosophie contemporaine 
2.Chollet, Mona. Chez soi, Une odyssée de l'espace domestique. Paris : La Découverte. 2016 (ed. 2020). 356 p. (Poche) 
Archive of the solo show "ENTRE NOS SEUILS" at the SUPER Galerie on May 18 – June 21, 2021 in Nantes, France 
Installation – 2021 
Expanded foam mattress, ceramic gas cylinder and ventilation grid, latex pipe, wax shower head and metal plate, resin sponges, beeswax bulb, electric cable, pearl chain and copper wire 
Variable dimensions