VENTILATION GRID _ OUR CURVED CORNERS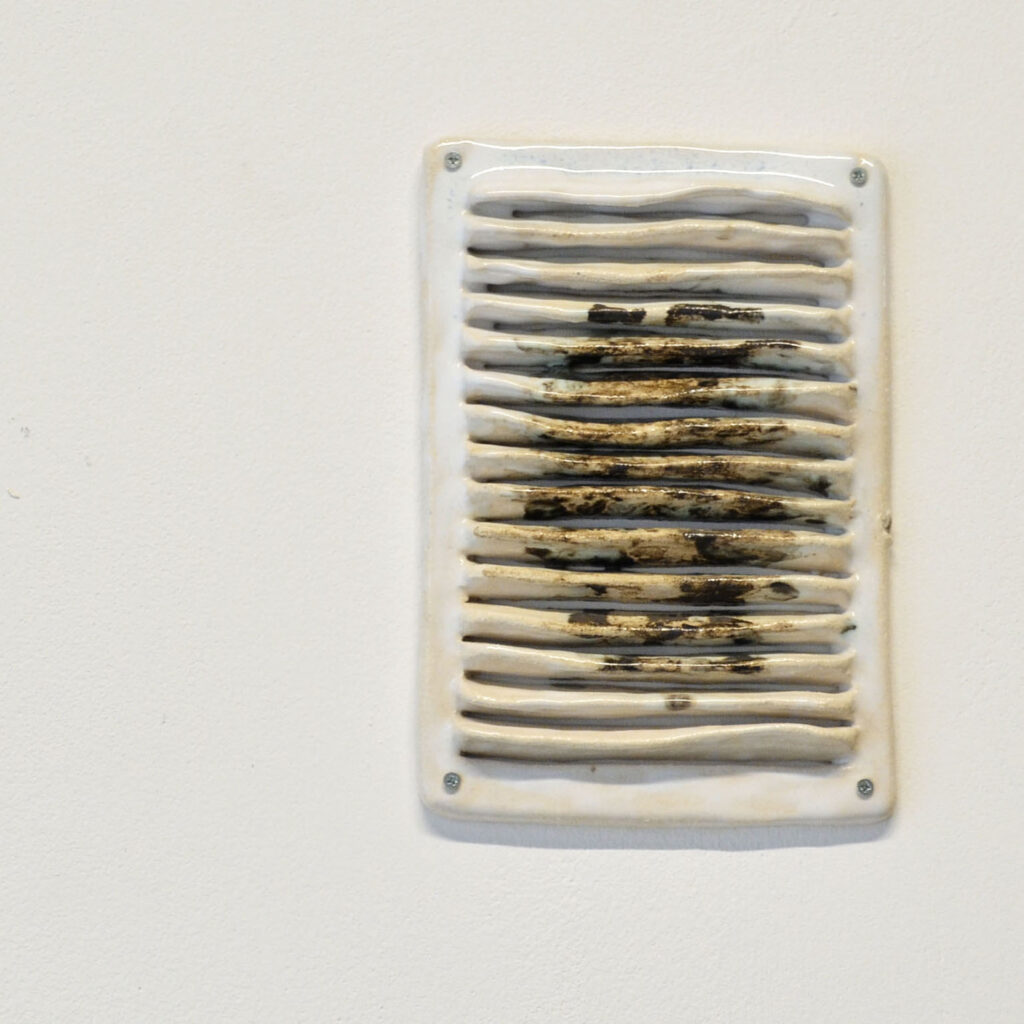 While photographing interior spaces, I realized that there are "discrete" forms, forms that we try to hide or forget to look at when we enter a space. Ventilation grids and the system they conceal are part of these muted forms. 
    Through ceramics, I sought to reshape these objects coming from the edge of the wall. The enamel accentuates their facsimile value and crudely imitates the dirt and dust that lies on these forgotten household forms. 
Sculpture – 2020 
Ceramic ventilation grid 
26 x 17 cm